by Camila Domonoske
Oct 10, 2013
---
Explore this
Reported by
Camila Domonoske
Alice Munro has been awarded the Nobel Prize in literature, the Swedish Academy announced Thursday morning. The academy often explains its decision — what it calls the "prize motivation" — with lush precision; recent winners have been praised for their "hallucinatory realism," "condensed, translucent images" and "sensual ecstasy." But for Munro, the committee came straight to the point: They called her simply "master of the contemporary short story."
Munro has been writing short stories for more than 60 years, though she was first published in 1968. Her collections include Dance of the Happy Shades, The View From Castle Rock, The Moons of Jupiter, and most recently, Dear Life. Over the course of her career, she has won the Man Booker International Prize, the National Book Critics Circle Award for fiction, and Canada's Governor General's Award for fiction — three times.
But even after this long list of accolades, Munro told Canada's CBC that the Nobel came as a surprise. "I didn't think about it, you know ... I had many family things to do," she said, in a groggy early-morning phone call. "So I didn't know about it until quite recently. And then, of course, it just seemed one of those pipe dreams that it might happen ... but it probably wouldn't. I'm very surprised and delighted."
She said in a statement from her publisher that she is "amazed, and very grateful." She added, "I'm particularly glad that winning this award will please so many Canadians. I'm happy, too, that this will bring more attention to Canadian writing." She's only the second Canadian-born author to win the Nobel Prize in literature; the first, Saul Bellow, was a naturalized American who spent most of his life in the U.S.
In addition to Canadians, short-story writers (and enthusiasts) might welcome Munro's win with delight. In a literary culture that tends to lionize novels over shorter fiction, Munro has been a constant advocate for the power of the short story. In her interview with the CBC, Munro emphasized the significance of her win not for herself, but for her art form: "I really hope that this would make people see the short story as an important art," she said, "not just something that you played around with until you got a novel written."
Munro's own short stories have long been met with enthusiastic praise. The Man Booker judges called her work "practically perfect" in 2009, and NPR's Alan Cheuse has written that "she now seems as much an institution as any living writer." A Munro story, Cheuse says, "gives us so much life within the bounds of a single tale that it nourishes us almost as much as a novel does."
On NPR's Morning Edition, Lynn Neary praised Munro's ability to use a few words to sketch an entire character: "In a really short space of time, she can provide a fully realized story that provides remarkable insight into human beings, their shortcomings, their complexities, their loves, their lives."
Many of the stories in her 14 collections take place in rural Canada, and the central character is often a woman — usually well-educated, Neary says, and often bumping against the confines of her life. And while Munro's stories share similar settings, they pull vast themes out of that territory. The Nobel committee noted that the Canadian author's "texts often feature depictions of everyday but decisive events, epiphanies of a kind, that illuminate the surrounding story and let existential questions appear in a flash of lightning." And the academy's permanent secretary, Peter Englund, lauded Munro's focus on a Canadian landscape of small towns: "She's really a broad author — but I think she has everything she needs in this small patch of earth."
Munro was raised in rural Western Ontario by a family of tough Scottish Presbyterians, Neda Ulaby reports for NPR's All Things Considered. Munro's first short story was published when she was 37, a college dropout squeezing in writing time around her children's naps. By the time she was in her 60s, Munro had become one of the most celebrated short-story writers in the world.
Still, as a woman of her generation, she felt conflicted about taking time she needed to do her work, telling WHYY's Fresh Air in 1996: "There tends not to be the feeling that this is what you deserve. I still find it hard to think that I deserve this time — to this day. I can be made to feel guilty if a friend phones just to chat ... Also just about all the things that I could be doing to be a better homemaker, as I was trained to be."
Many of Munro's stories, Ulaby notes, are autobiographical, and while they might be dark at times, Munro hates for her work to be called "bleak." She told Fresh Air that she finds a range of emotions even in sicknesses or betrayals: "Anything that surprises me, that makes me see anything differently, that gives me a gift is entertaining."
Normally adroit at expressing complex emotions, Munro was at a rare loss for words when the CBC asked her what it meant to have won the Nobel Prize. "It just seems impossible — I can't describe it," she said. "More than I can say."
In "Too Much Happiness," a short story in her collection of the same name, Munro wrote about the sometimes-hollow victory of achieving a great prize. Sophia Kovalevsky, a character based on a Russian mathematician from the 19th century, wins a prominent mathematical award, but finds that even after such renown, her gender marks her as a freak rather than a heroine — and her acclaim ruins her relationship:
"The Bordin Prize was what spoiled them. So Sophia believed. She herself was taken in by it at first, dazzled by all the chandeliers and champagne. The compliments quite dizzying, the marvelling and the hand kissing spread thick ... she was an utter novelty, a delightful freak, the woman of mathematical gifts and female timidity, quite charming, yet with a mind most unconventionally furnished, under her curls."
Munro is famous for her modesty, and it's hard to picture her dazzled by chandeliers. But while a female Nobel Prize winner is not an "utter novelty," it is still a noteworthy achievement; Munro is only the 13th woman to win the award.
Munro, who is 82, recently announced that she will likely give up writing: "Not that I didn't love writing, but I think you do get to a stage where you sort of think about your life in a different way. And perhaps, when you're my age, you don't wish to be alone as much as a writer has to be."
The CBC asked her, in their 4 a.m. interview, if her Nobel win alters that decision. "No, I don't think so," Munro said. "I am getting rather old." Later in the day, however, in an interview with NobelPrize.org's Adam Smith, Munro indicated a possible shift: "This may change my mind," she said.
Her fans might welcome new works, but Englund noted Thursday that if Munro does indeed stop writing, it's OK: "What she's done is quite enough."
Copyright 2014 NPR. To see more, visit http://www.npr.org/.
Copyright(c) 2014, NPR
Dec 11, 2006 (Fresh Air)
See this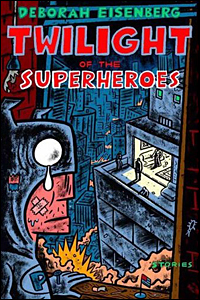 ---
Hear this
This text will be replaced
---
---
You can print these titles, along with all our other year-end picks, using this master list.
Nothing makes you appreciate good books more than not being able to read them. That's the fix I found myself in for a few weeks this past summer, as I was recovering from eye surgery and mostly had to stay still with one eye closed.
Of course, I listened to public radio round the clock, but loved ones also brought me books on tape. "Nothing complicated," I pleaded in my weakened state. "I just want good stories."
So in came the recordings of overly cozy mysteries and Maeve Binchy novels read by actors with too much blarney in their voices. What saved me was a droll recording of Allegra Goodman's first novel, Kaaterskill Falls. My husband brought it home from the library because a few months before misfortune struck, I'd been raving about Goodman's second novel Intuition, one of my candidates for one of the best novels of 2006.
Intuition takes place in a cancer research laboratory in Cambridge, Mass. Goodman likes to delve into the intricate relationships among people in close communities; Kaaterskill Falls was set in a summer vacation bungalow colony of Orthodox Jews.
The big idea Intuition explores is, how do we discern the truth? To mull over that question, Goodman, like her scientist characters, takes up a microscope. She's a miniaturist who, like Barbara Pym and Jane Austen, finds wit as well as wisdom in small details.
Another superb novel that also kept its focus trained on a few complex characters was Claire Messud's The Emperor's Children. The children of the title are three friends nearing 30 who live in New York and have the kind of jobs — documentary filmmaker, editor, book critic — that look great on paper, but don't always cover the rent on their Manhattan apartments.
Messud deliciously exposes and slowly unwinds the illusions that wrap her characters in a sense of their own superiority. The climatic scene of The Emperor's Children takes place on Sept. 11, 2001. (Excerpt of 'The Emperor's Children')
Two other works of fiction that came out this year also successfully tackled that tough subject. The title story of Deborah Eisenberg's fine short story collection, Twilight of the Superheroes, describes the attack on the World Trade Center, while most of the five stories that follow take place in what we've now come to call the "post-9/11" world.
Politically charged, these short stories aren't just mausoleums for finely wrought feelings. Ditto for Ken Kalfus' extraordinary novel, A Disorder Peculiar to the Country. A political satire, it links the private nightmare of a marriage gone sour to the public nightmare of Sept. 11.
Finally, Katherine Weber's terrific novel, Triangle, deserves mention in this Gotham lineup. The tragedy at its center is not Sept. 11, but rather the infamous triangle shirtwaist fire of 1911. I lazily thought the subject had been all but exhausted, especially after Washington Post reporter David Von Drehle's excellent nonfiction book on the subject, also called Triangle, that came out in 2003. Nope.
At the center of Weber's clever and moving tale is the last survivor of the fire, a woman now over 100, who remembers far more than she lets on to those eager to capture her recollections for their oral history projects.
Two Alices also makes the best fiction list this year: Alice Munro, whose autobiographical stories in The View from Castle Rock begin with imaginative reconstructions of her ancestors' immigration from their bleak farms in Scotland; and Alice McDermott, whose novel After This is a haunting account of how the sweeping social changes of the 1960s affected one lower middle-class Irish Catholic family on Long Island.
Speaking of families, Ernestine Gilbreth Carey died in November at the age of 98. Who, you might ask? Well, Mrs. Carey was the author, with her brother Frank Gilbreth Jr., of the beloved 1948 best seller, Cheaper by the Dozen. The story of the Gilbreth brood and their parents still fascinates, as evidenced by the recent movie remake of the book.
Last, but certainly not least this year, Richard Ford's novel The Lay of the Land also explores the complexities of family, especially after divorce and remarriage. The Lay of the Land is the final volume in Ford's Frank Bascombe trilogy, succeeding The Sportswriter in 1986 and Independence Day in 1995.
Some of my most recent blissful moments were spent listening to Frank's musings on everything from the Bush presidency to the chummy atmosphere of a lesbian bar to the teeth gnashing familial conviviality of Thanksgiving. If there were ever a reason this year to be especially grateful for the gift of clear sight, Ford's as the author and mine as the lucky reader, it's embodied in The Lay of the Land.
Copyright 2014 NPR. To see more, visit http://www.npr.org/.
Copyright(c) 2014, NPR
Nov 27, 2006 (Fresh Air from WHYY)
See this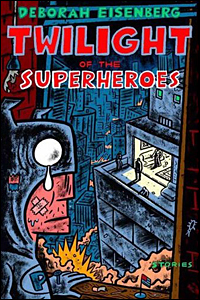 ---
Hear this
This text will be replaced
---
---
Copyright 2014 NPR. To see more, visit http://www.npr.org/.
Copyright(c) 2014, NPR