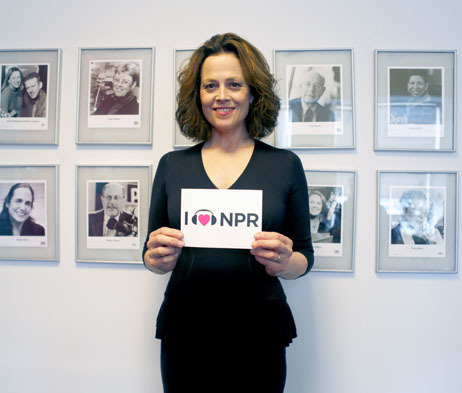 by Megan Johnson
Jul 13, 2012
---
Explore this
Reported by
Megan Johnson
Hollywood and Washington collide as Sigourney Weaver takes on politics in the new USA Network show Political Animals. Today on Morning Edition, Sigourney broke down the politics of her new role with NPR host Renee Montagne.
We vote yes for Sigourney sharing her NPR love.
Copyright 2014 NPR. To see more, visit http://www.npr.org/.
Missing some content? Check the source:
NPR
Copyright(c) 2014, NPR