John A. Nagl
Jul 22, 2008
— Lt. Col. John Nagl wrote the textbook on counterinsurgency — literally. Nagl was part of the team that drafted a U.S. Army field manual on counterinsurgency. Having completed his tour in Iraq, Nagl talks about how military theory was put into practice in the region.
Feb 21, 2008
— Last year, 13 percent of junior officers with four to nine years experience left the armed services, a jump from eight percent in 2003.
Marine Corps Times
reporter Andrew Tilghman joins
Talk of the Nation
to discuss what this loss of experienced soldiers could mean for the military.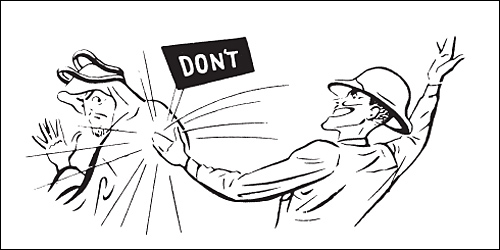 Aug 9, 2007
— During World War II, the U.S. Army published a book of cultural dos and don'ts for soldiers serving in Iraq. Army Lt. Col. John Nagl, who wrote the foreword to a new re-issue, says he wishes he'd had the manual when he went to Iraq in 2003.
more John A. Nagl from NPR
---